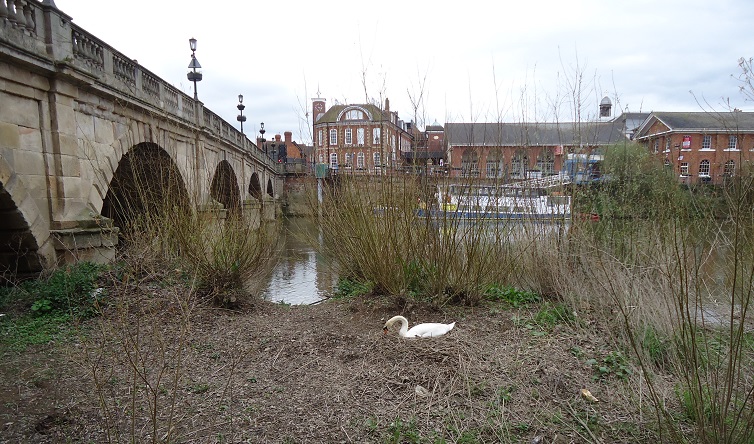 Welsh Bridge Shrewsbury
Stage 15: Nesscliffe to Shrewsbury
This final stage starts with an ascent of Nesscliffe Hill passing through the ramparts of another of Shropshire's ancient hill forts. A good view of the Welsh hills can be enjoyed from Oliver's Point at the top. After the descent a short detour will take you to Kynaston's cave, the home of a Shropshire Highwayman in times past.
The route joins the Severn Way for the walk through Montford Bridge and will take you right to the heart of the town whilst remaining on river meadows.
You are strongly advised to take an OS map and/or a GPS to walk the route. Please note the digital OS maps will show the new Main Route from January 2019.